This greeting card line improves mental health through Trademarked terminologies that continually encourage the nurturing of each other resulting in more connectedness that helps both adults and children to reach their full potential. The cards provide equal opportunity to all children and adults in all types of families to find the appropriate greeting card as now we shifted the focus away from just names, titles (i.e., mother/mom,father/dad), and status (i.e., like, step, stepped up, or bonus) and focus on these terminologies of nurturing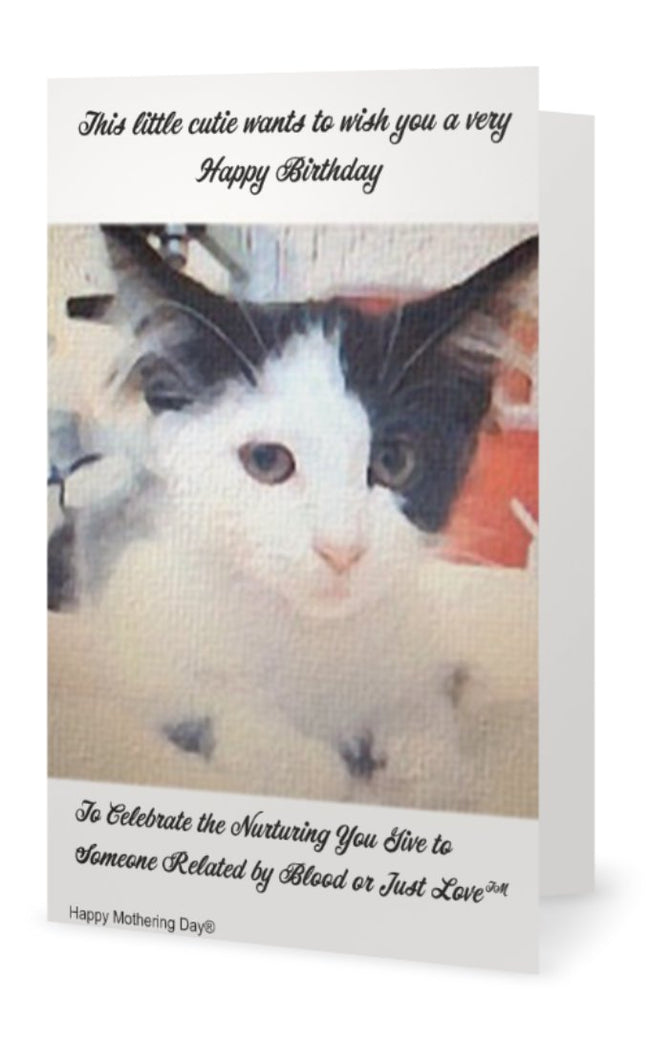 This line of cards is vital in our current society, as now 80% of U.S. families are non-traditional. Also, more than 4 in 10 (42%) of students feel persistently sad or hopeless, nearly one-third (29%) experienced poor mental health, more than 1 in 5 (22%) students seriously considered attempting suicide, and 1 in 10 (10%) attempted suicide, almost a third of U.S. adults report symptoms of either depression or anxiety, and 1 in 25 adults has a serious mental illness. While close to 80% of U.S. families are non-traditional, these cards have been reported to benefit our traditional families as well. Proceeds from this mental health project will go toward non-profits that seek to improve mental health.
This line of greeting cards was field tested in Stoneman Douglas High school's associated middle school and met with resounding praise from children and adults in all types of families and interpersonal relationship structures. We thank the school's principal and PTA for approving this field testing and recognize the students and families in the MSD High School zone.
One biological father said, "best card I ever got for Father's Day" and put it up on his bedroom wall. "
One grandmother bringing up her grandson said, "best card I ever got for my Birthday."
One mentor in a youth program said, "my mentee by giving me this card showed me that my contribution to this student will last a lifetime."
One father reported that he said to his wife who gave him a card, that he feels so much more appreciated for all he does for the family's children.
As a result of this successful field testing, this line of cards received recognition in articles of high praise from renowned organizations such as the NEA, FEA, Nova Southeastern University, Stationery Trends Magazine, Gift Shop Magazine, and others as being for the "betterment of children and families.
This trademarked terminology adds an additional layer of gratitude to current, traditional cards and is appropriate for every child and adult and by doing so, strengthens our connectedness which is so important to our mental health.
These cards add additional choices to the traditional cards by focusing on the actions of nurturing (mentoring, caregiving) and not on a name or a title such as "mother, father, mom, or dad", which are sad and painful to many who do not have one or the other in their lives for whatever reason.
Biological parents also love these cards.
Make every holiday and special occasion also a … Happy Mothering Day® …and a…Happy Fathering Day®.
Gratitude by this terminology is continually expressed, as nurturing is not limited to only one holiday or special occasion during each year.