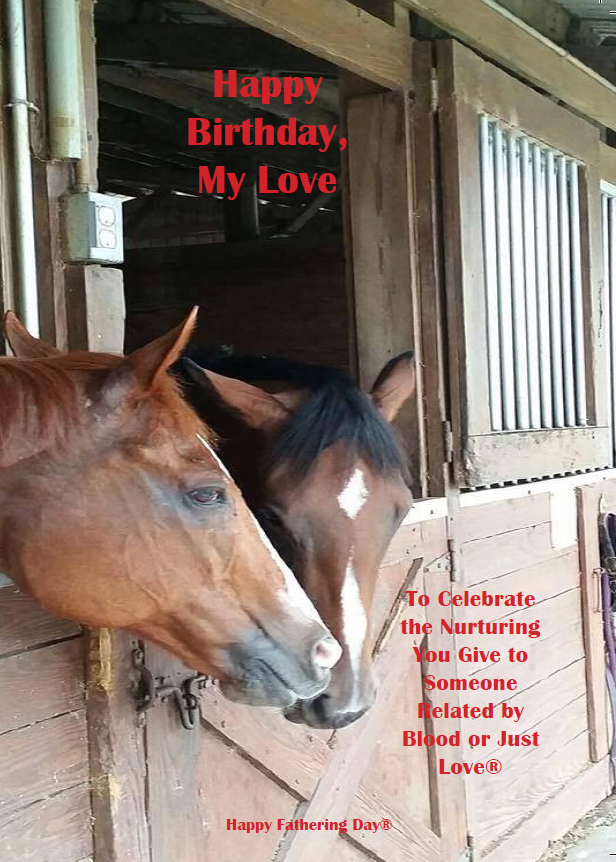 Happy Birthday-(Every special day is a...Happy Fathering Day®) AFB3 (5" x 7")
Inside of card...
This, my love, celebrates the day of your birth,
And the years you have spent on this earth.
The fathering you provide is what we honor,
Without you, our lives would be somber.
Every day shows how much you care,
Your love and comfort with all you share.
We could not appreciate you more,
Spoiling you on your special day is in store.