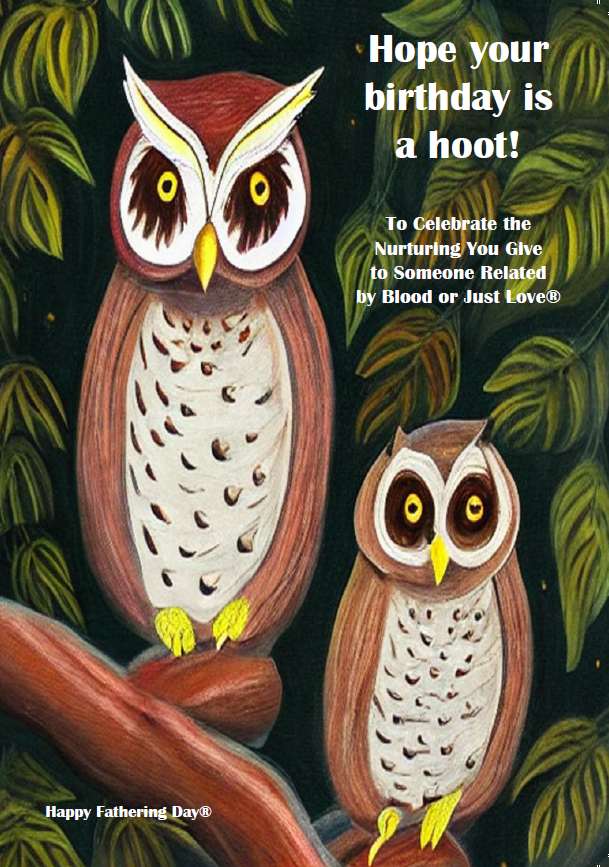 Happy Birthday-(Every special day is a...Happy Fathering Day®) KFB3 (5" x 7")
Inside of card...
Only with the comfort of your fathering ways,
Can there be coping with challenges and demanding days.
Your birthday is a celebration of your incredible life,
Your fathering ways allow one to forget any strife.
In this world, you stand above the rest,
Hope your birthday is amazing because you are the best!