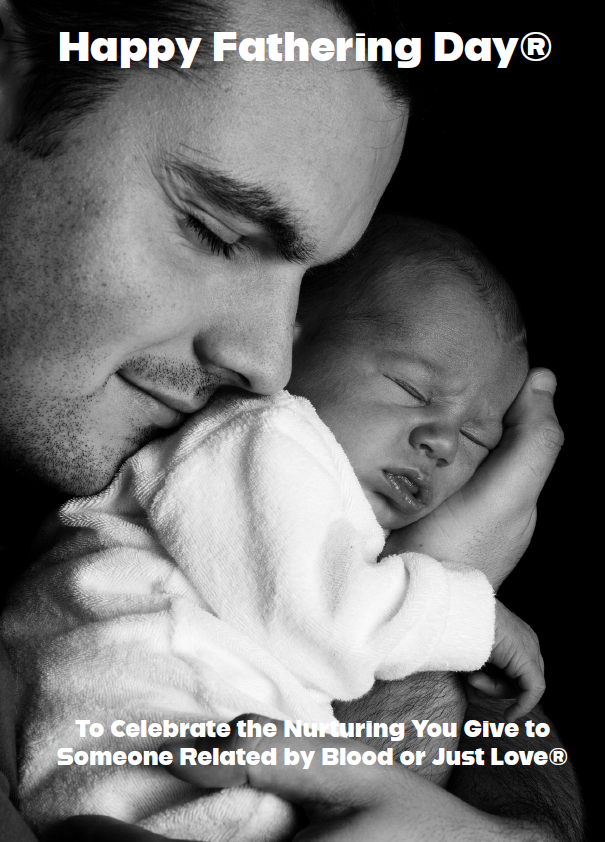 Happy Fathering Day® (New Way to Say Father's Day) KFF2 (5" x 7")
Inside of card...
The Fathering that you provide,
Allows one to bear life's wild ride.
The wonderful examples you show,
Offers all an environment in which to grow.
Your wonderful ways do inspire,
Strongly carrying out tasks that Fathering requires.