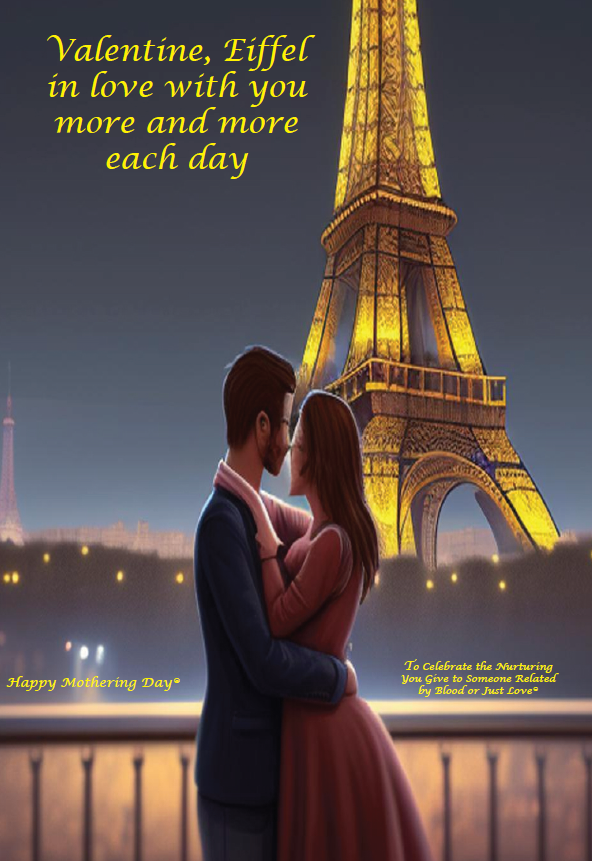 Happy Valentine's Day- (Every special day is a...Happy Mothering Day®) AMV1
Inside of card...
I love the way you look in my eyes,
And the way your smile gives me great pride.
Your presence in life is heavenly,
Your nurturing fills all with much glee.
The appreciation I feel I can never fully say,
I am glad you are in my life every single day.